PanAmerican GeoExchange
MULTI-CLIENT DATA LIBRARY
Focused on the Permian Basin with over 1,500 sq miles of high density wide a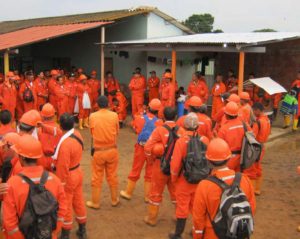 zimuth long offset data in the Delaware and Midland Basins.
PanAmerican GeoExchange is a seismic data marketing firm established in Houston, Texas in 2011 by a management team with over 30-years' experience providing data rich multi-client reports and digital datasets. Building 3D seismic data programs that are designed, acquired, and imaged using the most advanced geophysical technology available from start-to-finish; we apply the best technologies to ensure value-added, fit-for-purpose results in the world's key locations. Quality and timely delivery are among the keys to our success in managing multi-client surveys.
Land Acquistion
Experienced in what we do
Using leading edge technology and highly trained project managers and land crews, our team delivers land solutions ranging from 2D, 3D, and 4D data acquisition to 3C and wireless data acquisition services.
These assets enable us to work closely with our clients to design and conduct surveys that best meet their geophysical and budgetary objectives.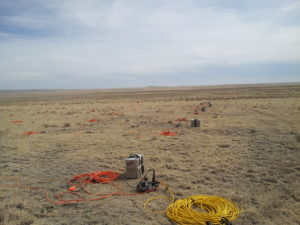 Our experienced international team provides efficient operations in all types of onshore environments such as desert, arctic, swamp, and marsh areas in both urban and rural settings as well as jungle and precipitous regions. PanAmerican can provide customized and comprehensive solutions in all onshore environments.
DownHole Acquisition
Highly Skilled and Experienced
PanAmerican Geophysical is competitively experienced in downhole seismic and surface acquisition, operating and maintaining systems to maximize data quality and operational efficiency. With state-of-the-art technology, highly qualified project managers and front end personnel, PanAmerican is able to deliver service at the prime contractor level.
We offer the latest solutions in fracture and passive monitoring VSP, 3D and 4D VSP's, using surface geophone arrays and/or through the use of downhole tools.
Our knowledgeable and highly skilled international teams specialize in providing our customers the best resolution by offering customized comprehensive microseismic solutions.
MicroSeismic Acquisition
Increasing Value for our Customers
Passive monitoring of microseismic events can create valuable information on changes taking place within a reservoir throughout its production lifecycle. Seismic monitoring can be particularly
effective during hydraulic fracturing operations as it can deliver clear insights into the impact of the fracturing exercise and how much reservoir is being stimulated for production. Confirmation that fractures are staying within the desired formations can also be obtained.
Transition Zone Acquisition
Ocean Bottom Node
PanAmerican Geophysical provides a high level of expertis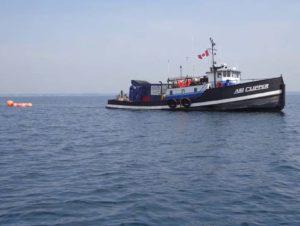 e to fulfill any project from sea to coast in diverse environments.
Our experienced team provides services in transitional, shallow water, coastal, swamp and marsh environments. PanAmerican ranks as a leader in TZ acquisition thanks to our highly trained senior managers and senior field crew whose international track record of successful projects is unmatched.